Past 'Internets of the week' links: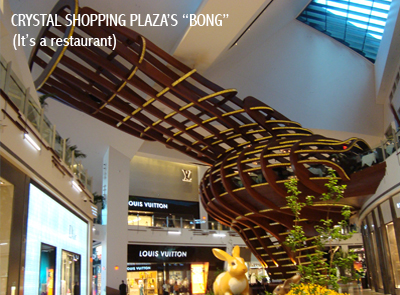 April 2015
A Game of Social Thrones Video
Arrested Drunk Guy Sings Bohemian Rhapsody
Blow me a Kiss Animated Short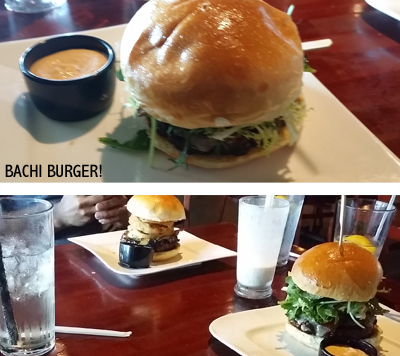 MARCH 2015
Pumped up Kicks and Skyfall Guitar Covers
A very accurate live action version of Uncharted
JULY 2014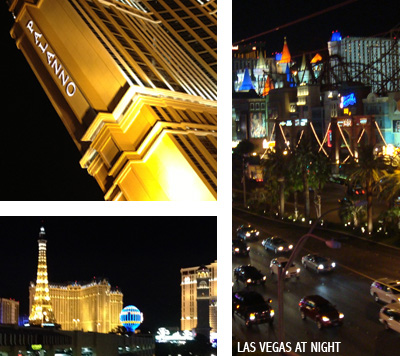 - Giant San Francisco Slip and Slide

- Train: Angel in Blue Jeans
- Lifehacker: Best Headphones under 20 Bucks
May 21, 2014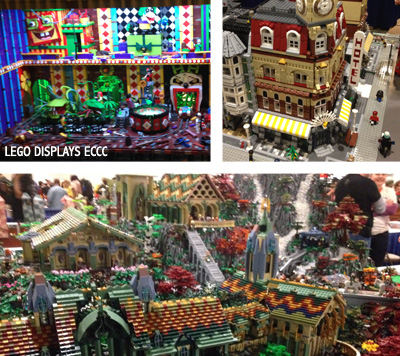 - Uncle Jack Short Film

- A "Message to Cops" article (NSFW)
- Art is Trash

- Five year old covers a Cake Song
- Computer virus news report. From the 1980's.
April 22, 2014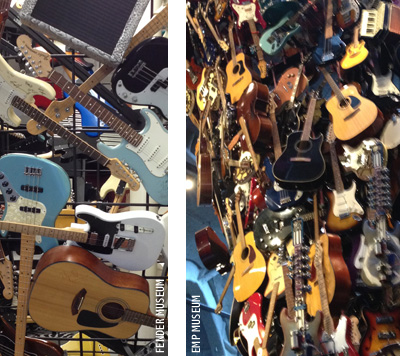 - Io9 The Most Amazing Cosplays from Wondercon. Probably the most amazing amount of cosplays I've seen from a con. Period.
- Fluffy's theme song.
- A Brain Divided Short Animation and Cargo , an awesome short zombie film.
- GIFS with sound 1 and 2.
- Kmart's Ship My Trousers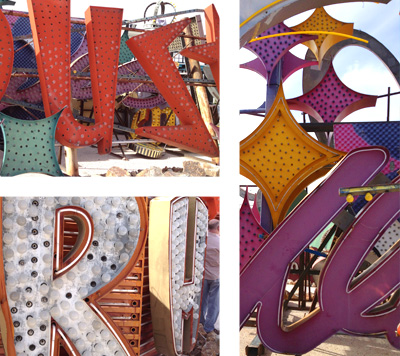 August 27, 2013
- Breaking Bad related websites: Better Call Saul, Save Walter White, MILFS MILFS MILFS!, and this article...
- Batman of Shanghai: Parts 1, 2, 3
- Hello Kitty Hell blog
- Crazy Fire, Crazier Victim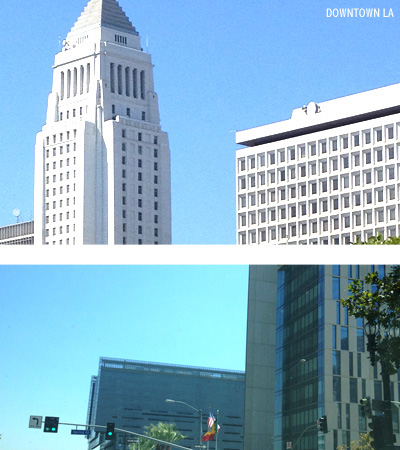 - August 10 2013
7 badass acts of vandalism
- An acurate description of a hailstorm...
- Russian dancing and Edinburgh drum corps
- Blue Man Group with Japanese Orchestra
- Glitch Mob : Fortune Days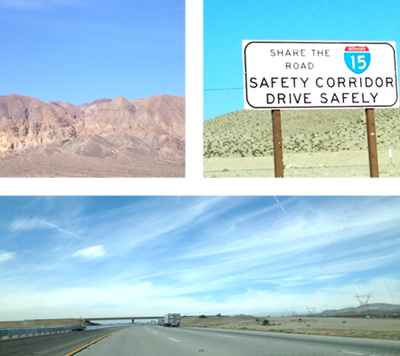 June 2011
- An alternate music video of Bruno Mars 'Lazy Song' (Yes that's Spock doing Dude Lebowski).
- A Toast to Green Lantern Video
- Pink fluffy unicorns dancing on...whuuut?!
- Mac meets Mr. Bean (and original)
- Tickled penguin
March 2011
- Knocking Off site
- Kermit "Under Pressure" and CNN coverage
- The Invention of Love - Animated short
- Mace Windu-How it should've been.
- Pendulum: The Island (Music Video)
January-February 2011
- Wolverine short comic
- Death Metal Parrot and Dog
- South African Police Chase
- Malaise de l'Orange short
Madame Tussaud wax museum crazy poses
November, 2010
- Free energy: Bang Pop (they're awesome live, FYI)
- Weirdest comic book crossovers
- Cloudlight music video
October, 2010
- Darth Schwarzenegger
- Dry Erase Girl Quits Job
- The wooden spoon prank
- Ultra Modern Homes
- Thrice: Digital Sea
July, 2010
- News Reporter on Car Burlaries
- The Harvard imposter
- Funny Ameriquest commercials: 1, 2, 3, 4, 5, 6
- A ruined dissertation...
- "Shit my dad says" on Twitter (Explicit)
June, 2010
- A FOXnews article about 4Chan
- Retro games destroy NYC - Short Film
- The Black Hole - Short Film
- Doctor Who - a mimed reunion
- Freestyle Rap Translated (Explicit)
March, April, May, 2010

- 80 best guerrilla marketing ideas
- Mass public fighting: The biggest Lightsaber battle ever and Xbox 360 shootout commercial
- State of the Internet video
- My Food Looks Funny Blog
- The Supercooling beer trick.
Feb, 2010
- First Anime Cat. Now, Smiling Dog.
- A Flood of Circle Music Video.
- Cnn Video Article: The Bulletproof Tailor. (yes, he shoots his employees)
- Sand Art Performance.
- Kids who go crazy over their gifts.
January, 2010
- Entertainment Weekly's Best Viral Videos of 2009
- Since American Idol is now on... Faces of Disco dances for Simon Cowell
- Amazing Animals: Faith, the Two Legged Dog, and the coconut shell octopus.
- Sinner Music Video. One of my favorite songs. (Part 1 video: Criminals if you're curious)
- Lost Supper TV photos. Hmmm...
December, 2009
- 12 Tiny Christmas Tales: The Twelve Days of Christmas (Skip to 8:10)
- The boy bandit.
- Surprised kitten and anime kitten
- Eggo waffle Shortage article
- A 60 inch TV is lost in a bet...
- Laundy Day student animated short.
Novemeber, 2009
Internets of the week:
- 2012 Movie trailer...without the special effects.
- Verizon can't learn math. A lesson in customer service..
- The 50 Best Billboards ever.
- Dancing Weathermen
- No Signal horror movie "montage"
- 2009 AKC video (My older brother's entry...go vote XD).
October, 2009
- Acoustic: Scrubs "Overkill" scene, and the David Hasselhoff song.- The Hawaiian Lava Rock Curse. Even Snopes confrims this!
- Cal Band's Halftime Show
- One Twitter worth watching: "Shit My Dad Says..."
- Carbonmade: online art portfolio for all you artists.
- Norwegian Recycling, and site.
- Game show irony:Wheel of Fortune, Jeopardy 1, 2, and the infamous Press Your Luck spin war.
- BBC's Hustle episode parts 1, 2, 3, 4, 5, 6 . Two bored rival Con Artists pull off the Henderson Challenge. May the best grifter win.
- Eurotrip: Manchester United Vinnie Jones scenes
- I-gun traffic rampage (explicit language)
September, 2009
- National Sept. 11th museum interactive website
- Speaking of having a wife: Hostage short (with Zachary Quinto). Jeff Dunham with walter parts 1 2 and 3 (explicit)
- Dusty windshield artwork
- Husky does Gwen Stefani
- SyFy Channel's House of Imagination
- The Evil Overlord list. (And the Extra Evil Overlord list)
- The Jumping Spider Dance.
- Draw with me animation, 2nd version
- Raising Arizona chase.
- A psycho girlfriend forgets boyfriend is in Europe....
August, 2009
- EW's Top 15 "So You Think You Can Dance" picks.
- A car runs a horse, and a horse runs over a car.
- Flash: Animator vs. Animation 1 & 2 and Spirodraw
- Jameslist.com: the Craigslist of the filthy rich.
- a renegade Millitary Tank and a Dozer wreaks havoc on cities.
July, 2009
- What's up Doc? THE funniest chase scene ever.
- The worst and saddest of Yahoo! answers
- Weird News: Hobo claims to be the devil, attacks stranger, exploding airbed distroys apartment, and Oh I wish I had an Oscar Mayer Weiner
- Harry Potter in the Hood
- Planet 51 and The 9 trailers
June, 2009
- Anime: Eden of the East Opening (Oasis), weirdest kiss scene ever, and Vash just wants to be a Cowboy.
- Wikipedia's List of Unusual Deaths
- Wild Turkey incidents.
- Two cute short films: Signs and Validation
- Wordle: Make your own word Clouds.
April, May 2009 (hell quarter)
- One of Danny's fight moves: Urban Rodeo (and urban sprinting)
- Real Life Mario Kart and Pacman.
- Old school meets new school: Star Trek and Henson's 11
- Spike Jonze Videos: Weapon of Choice , Buddy Holly, Ikea lamp ad, Nissan chair Ad, Malkovich entering his Head, and the upcoming Where the Wild Things Are.
- Top gear tries to kill a toyota. And a Failed demolition.
March 2009
- Both Robocop and Mel Gibson love their Fried Chicken.
- Back to the Future alternative endings.
- The IT Crowd Anti Piracy Ad.
- The Masked Magician versus the Sawblade
- Desktop Tower Defense game.
February 2009
- One Singing Dog and Jason Stratham love their cars.
- Wait? This fan video was made in $500? (Mature audiences)
- If only Twilight involved...
- Everything you need to know about the CGI of "Curious Case of Benjamin."
- Fire in the disco! A bizzare, but trippy music video. LMAO.
January 2009
- Write your own Self-Destructing message
- A collection of Beastie Boys inspired artwork.
- MAC vs. PC. The battle continues.
- Octapodi : A cute Academy Award nominee for animated short film.- The Obama Chia pet. And it comes in two versions: Happy and Determined.
- Jim Carrey skits"In Living Color": background guy 1, 2, The Players Club, Police Academy and the infamous Vera De Milo.
- There's Rocket Man. And there's Fusion Man.
- Australian Police hunt blow up sex doll bandit.
- A ping pong ball and cup = The best beer pong shots ever.
- What I saw this New Years: Robbie Madison's Jump in Vegas..
- An oldie but goodie this holiday season.
- Upset 6-year-old crashes teacher's car
- Clint Eastwood as "The Growler".
- Is it tight enough?
- 30 Second Bunnies "A Christmas Story" (And the rest)
- Where I'll be this New Year...
November and December 2008
- Batman and Joker Interrogation Spoof
- Guy Ritchie short film - Starring Madonna, Clive Owen, and a BMW.
- Duke City Shootout Short Films. (Screwed)